<< Back
|
Local Weather
|
Golf Courses
Santee, South Carolina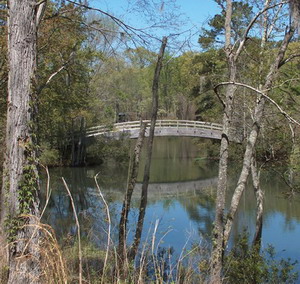 SANTEE IS PERFECTLY SITUATED, with its proximity to two major interstates and a major north/south artery. You could almost say that all roads lead to Santee. The earliest known residents were the Santee Indians, who lived on the banks of a river by the same name.
'Santee offers some of the best freshwater fishing in the South, thanks to its location on Lake Marion. ...'
Two centuries later, Santee was an important defense against the British troops during the Revolutionary War. The British established a fort in the area to ward off the local militia but, because the patriots employed an early form of guerrilla warfare by disappearing into and reappearing from the dense Carolina swamps, the effort was an exercise in futility. Santee played a part in the Civil War as well but is now far better known for its golf and fishing. The town was nearly selected as the location for Walt Disney World, losing out to Orlando and remaining a relatively quiet small town.
With a population of fewer than 800 people, some might consider it a bit too sleepy, but that is not the case at all. The area-s 15 golf courses draw visitors from around the country, many of whom decide to settle in the area. In addition, Santee offers some of the best freshwater fishing in the South, thanks to its location on Lake Marion, part of the Santee-Cooper lake system. Also nearby are the Santee Wildlife Refuge and Santee State Park.
The housing situation in Santee remains stable, and there are many options for people staying for a week or for a lifetime, including high-end homes and more affordable condos, many with lovely lake views and access points.
For those who don't enjoy fishing or golf, shopping is a major attraction at the local outlet mall. The nearest large town is Orangeburg, which is just a few miles on the other side of Interstate 26. For a bright-lights-and-big-city fix, Charleston is just an hour's drive to the east, and Columbia is an equal distance to the west.
And while fish stories may abound in Santee, one thing is certain: Those who discover the town make every effort not to let it get away.